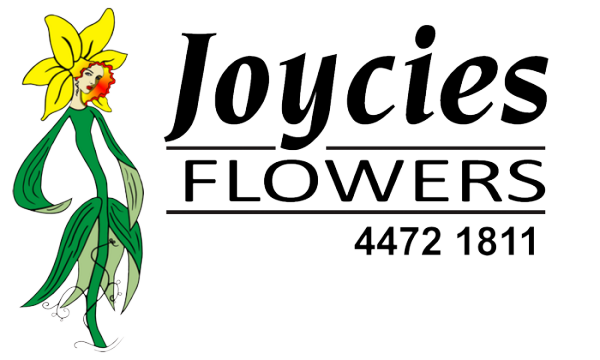 Current Time: 06:34am
Monday - Friday: 9.00am - 5.00pm,
Saturday: 9.00am - 12.00pm
Florist Batemans Bay, Joycies Flowers
Joycies Flowers is a friendly florist in Batemans Bay on the south coast of NSW. Our florist in Batemans Bay, creates stunning florist arrangements designed to catch the eye and offer beautifully presented fresh flower bouquets with long vase life, either are a great gift for celebration or to brighten some ones day and our florists extensive experience also creates a full range of wedding Flowers, including fully wired or posy style bridal bouquets.
About Joycies Flowers in Batemans Bay
Joycies Flowers or Batemans Bay Blooms florist was established in 2004 by Joycie and Mike Neilson. The goal is to supply a professional florist service to Batemans Bay at an affordable price for our customers. By placing importance on quality, customers that have used our florist return when in need of flowers, and frequently tell friends and family, an important requirement to survive in a small country town.
Joycies Flowers is a registered business name with NSW Dept of Fair Trading and is our primary trading name, Batemans Bay Blooms is also a registered trading name for the purpose of advertising.
Ordering with our Florist
Ordering flowers directly with us allows you to discuss your order with our florists allowing us to guide you on the availability of flowers and assist you to gain value for your money with your tastes and preferences taken into consideration.
About our Florist.
Joycie developed an interest and passion for flowers at an early age from picking daffodils with her mother for market, thus this became the major influence on the development of our logo. She then started her career and training as a florist in New Zealand in 1983, moved to Australia in 1985 and continued to work throughout Newcastle and Sydney gaining experience and styles from traditional to modern European arrangements. Now with over 35 years experience and still at a young enthusiastic age Joycie has made a childhood dream a reality by opening her Batemans Bay Florist Shop.